Getaway Cars have recently entered a partnership with York based function/party/wedding band, Sister Madly.
York is blessed with many great artists and bands and Getaways chose to work with one of York's finest acts due to their diversity and broad appeal as well as the amount of work they do for local charities. Sister Madly are a 7/8 piece function band and fronted by two of York's finest female singers. The music ranges from 60's to present day and includes artists such as Lulu, Dusty Springfield, ELO, Blondie, Fleetwood Mac, Daft Punk, Ed Sheeran to name a few. Playing prestigious wedding venues across North Yorkshire and beyond, the band have also become a firm favourite at the world famous Cavern Club in Liverpool and have also played for corporate brands who sponsor ITV soap Emmerdale in the Emmerdale Village itself. The band have not forgotten their roots however and can still be seen in venues in and around York such as The Edinburgh Arms on Fishergate, Plonkers Wine Bar on Cumberland Street as well as some of the local events around the city: Greenfest, which is held at Clifton green Primary School, is family a focused music festival which raises much needed funds for their school. York Rocks Against Cancer is an event held at The Grand Opera House and involves local bands and celebrities to raise money for our local charity York Against Cancer who provide support and respite for York residents affected by cancer.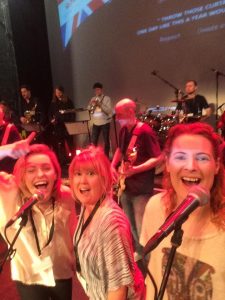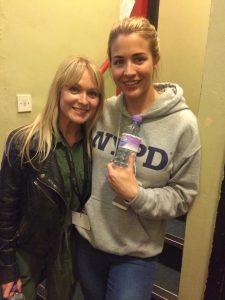 Getaway Cars believe in supporting local businesses which includes pubs and clubs that support live music, so if you want to catch Sister Madly or any other band, artist or live act, then book your Getaway Car on 01904 707070 or download the free booking App through the PlayStore or App Store and take control of your own booking.